BACK-TO-SCHOOL SALES TAX HOLIDAY
This weekend from August 3rd to 5th is the annual back to school sales tax holiday.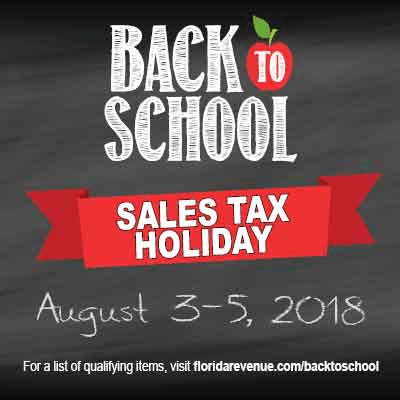 During this sales tax holiday period, qualifying items will be exempt from tax including: certain school supplies selling for $15 or less per item; and clothing, footwear, and certain accessories selling for $60 or less per item.
For all the information click here.