The 4th of July; a day that thousands and thousands of proud, courageous Americans fought and sacrificed their lives for. Today, millions of Americans have the privilege of celebrating our freedom with stars, stripes, good food, friends, and fireworks.
In the realm of 4th of July celebrations, St. Augustine takes the cake. Whatever may be on your 4th of July celebration list, St. Augustine will provide.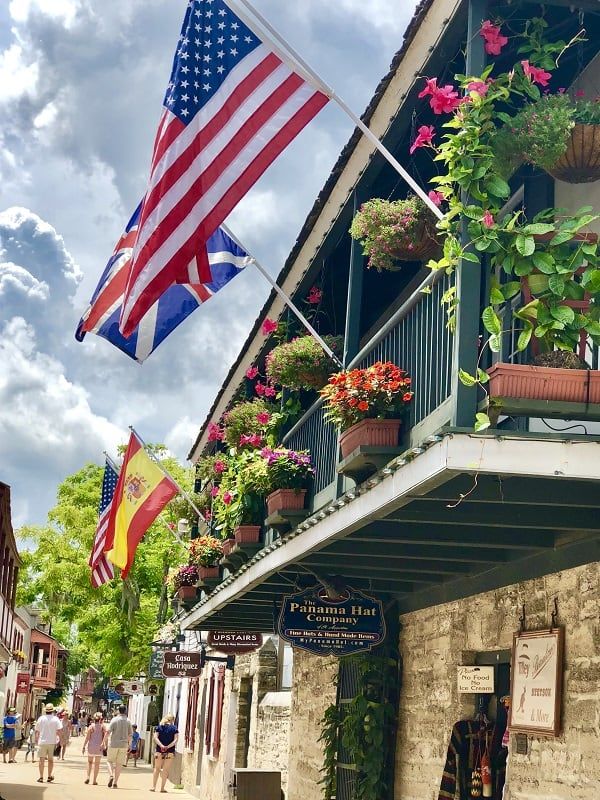 St. Augustine's 4th of July celebration is the city's single largest attendance-drawing event of the year, and what better way to kick off a phenomenal Floridian summer than with your closest friends and thousands of fireworks?
Our humble home boasts one of the East Coast's most spectacular spectaculars. Fireworks by Santore, an entertainer that crafts stunning, explosive displays to dazzle the attendees of premium entertainment venues such as Walt Disney World and SeaWorld has created for our town a true spectacle. Over 5,000 shells, ranging from 100 ft to 2000 ft, burst dazzlingly over the iconic Castillo De San Marcos annually.
The show starts at 9:30 PM. Parking is limited, and we highly recommend that guests arrive early if they intend to find parking close-by. Locals are encouraged to walk or bike to the historic district if possible to allow room for our many wonderful guests. Folks come from all over the country to enjoy the 4th in our beloved town, and we couldn't be more pleased to welcome them. Parking is available in select locations throughout the city. The Historic Downtown Parking Facility, located at 1 Cordova St, St Augustine, FL 32084, provides parking at a rate of $12 per vehicle on the 4th. This garage will fill quickly, but additional parking is available at the newly-constructed parking garage at Flagler on Malaga St.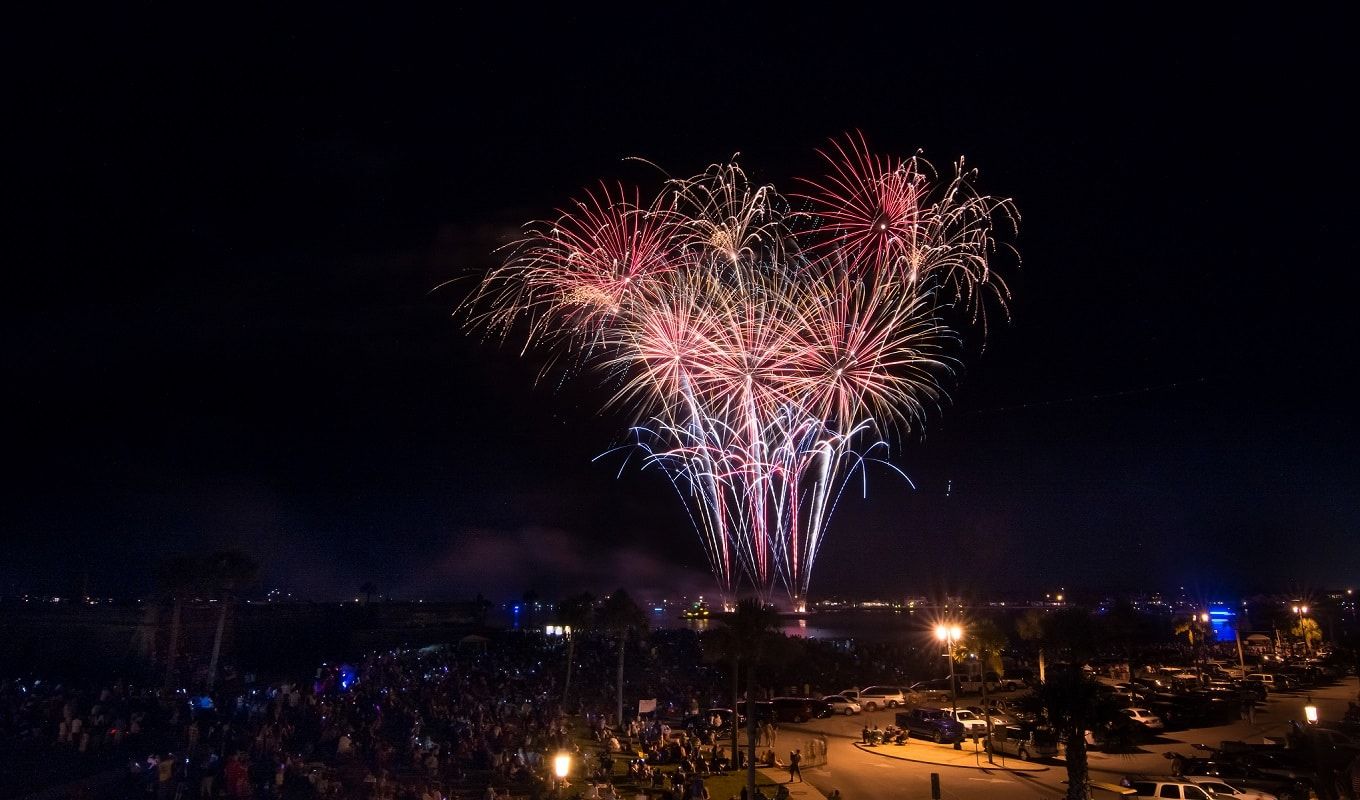 Before the fireworks spectacular, the All Star Orchestra is putting on a fabulous, patriotic concert in honor of our proud nation at the Plaza de la Constitucion. From 6:00 PM to 8:00 PM, enjoy the sounds of swing, big band, and patriotism in the park. This concert is free! All are welcome to grab a patch of St. Augustine grass and relax under the Floridian oaks.
For those looking to avoid the traffic hustle downtown on the 4th, four additional locations on Anastasia Island will be opened for free public parking. Anastasia Baptist Church (1650 A1A South), St. Augustine Amphitheatre (1340-C A1A South), R.B. Hunt Elementary School (125 Magnolia Dr.), and the St. Augustine Alligator Farm Zoological Park (999 Anastasia Blvd.) will be opening their lots to the public. Old Town Trolleys and Ripley's Red Train Tours have graciously provided a dozen trolleys to help shuttle guests to and from the downtown district.
The 4th is bound to be a real scorcher, so take advantage of the "cool zone" trailer located at the corner of South Castillo and Cuna St. Heat exhaustion is no one's friend, so stay cool and pack plenty of water!
---
Road Closures
On the 4th, downtown is hopping with eager guests excited to experience the St. Augustinian celebration. As such, some roads, including the Bridge of Lions, will be closed in favor of foot traffic so that our guests can enjoy the city safely.
The bayfront, South Castillo Drive, and the Bridge of Lions will be closed off spanning the hours of 8:30 to 10:30 P.M. to allow foot traffic to flow freely.
For more info on the Fireworks Over the Matanzas spectacular, visit https://www.citystaug.com/fireworks/.
All year long here at Century 21 Saltwater Property Group we look excitedly towards the 4th of July, and we can't wait to share it with you. Happy Independence Day!