Open House this weekend - SATURDAY, JULY 16TH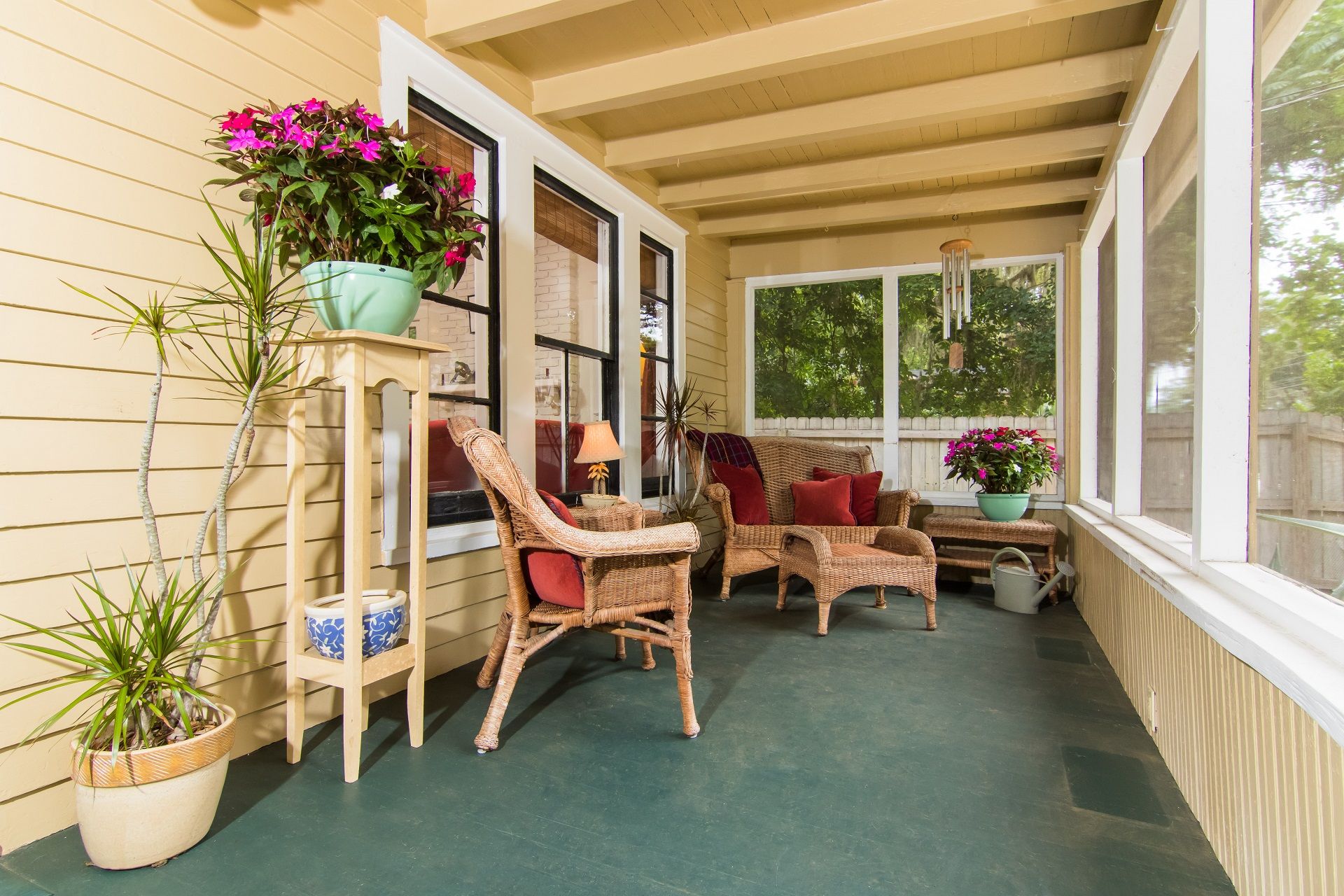 Quintessential screened front porch for your morning coffee. This spacious front porch opens to the living room.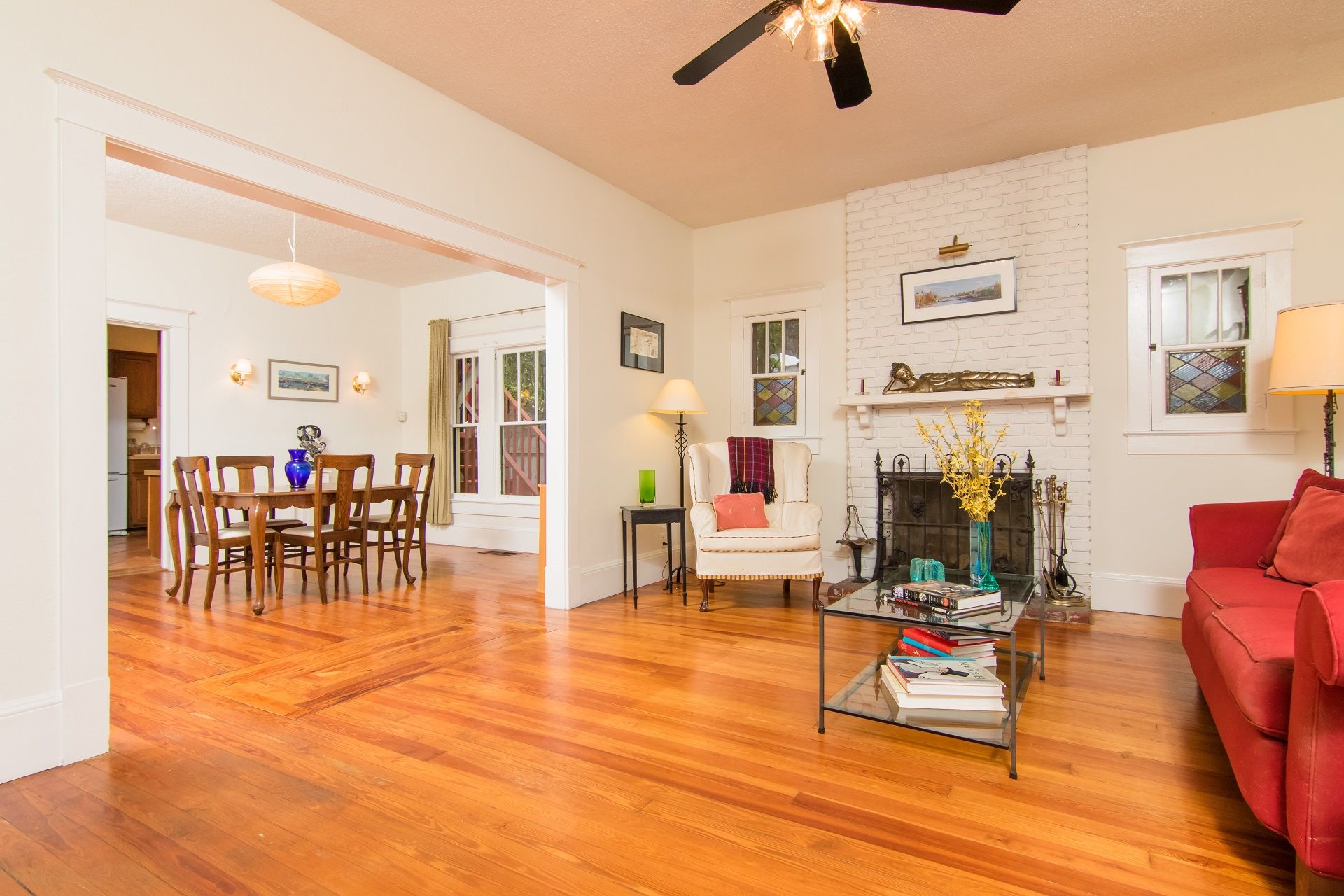 The living room features traditional casement windows flank the wood burning fireplace. Natural light filters in to illuminate the space and casts a warm glow on the wood floors.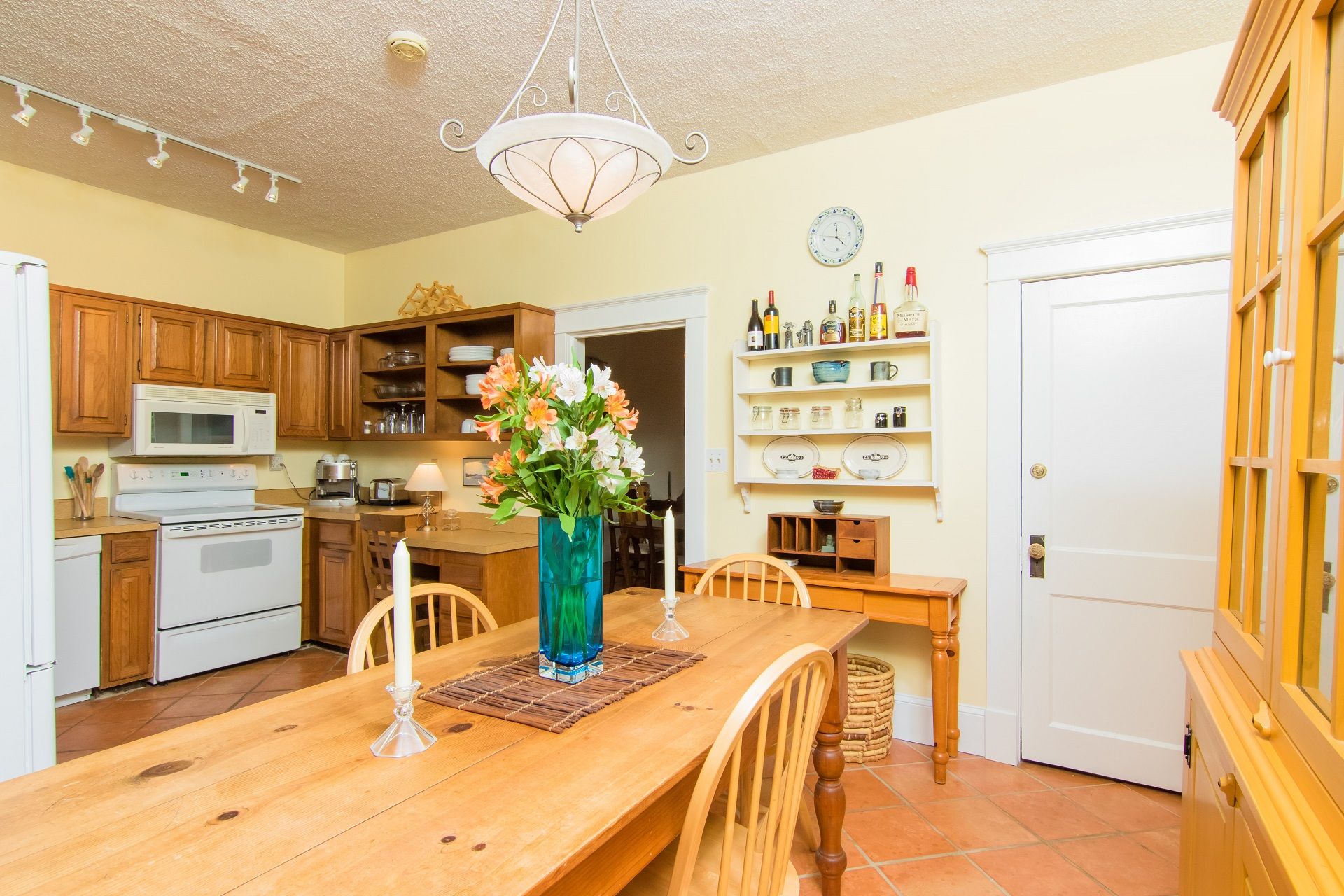 This generous sized eat-in kitchen is located in the back of the house next to the dining room. The heart of the house (where does everyone gather!), there is room for friends and family to consult with the cook and to enjoy a meal together and a micro workstation for multitasking.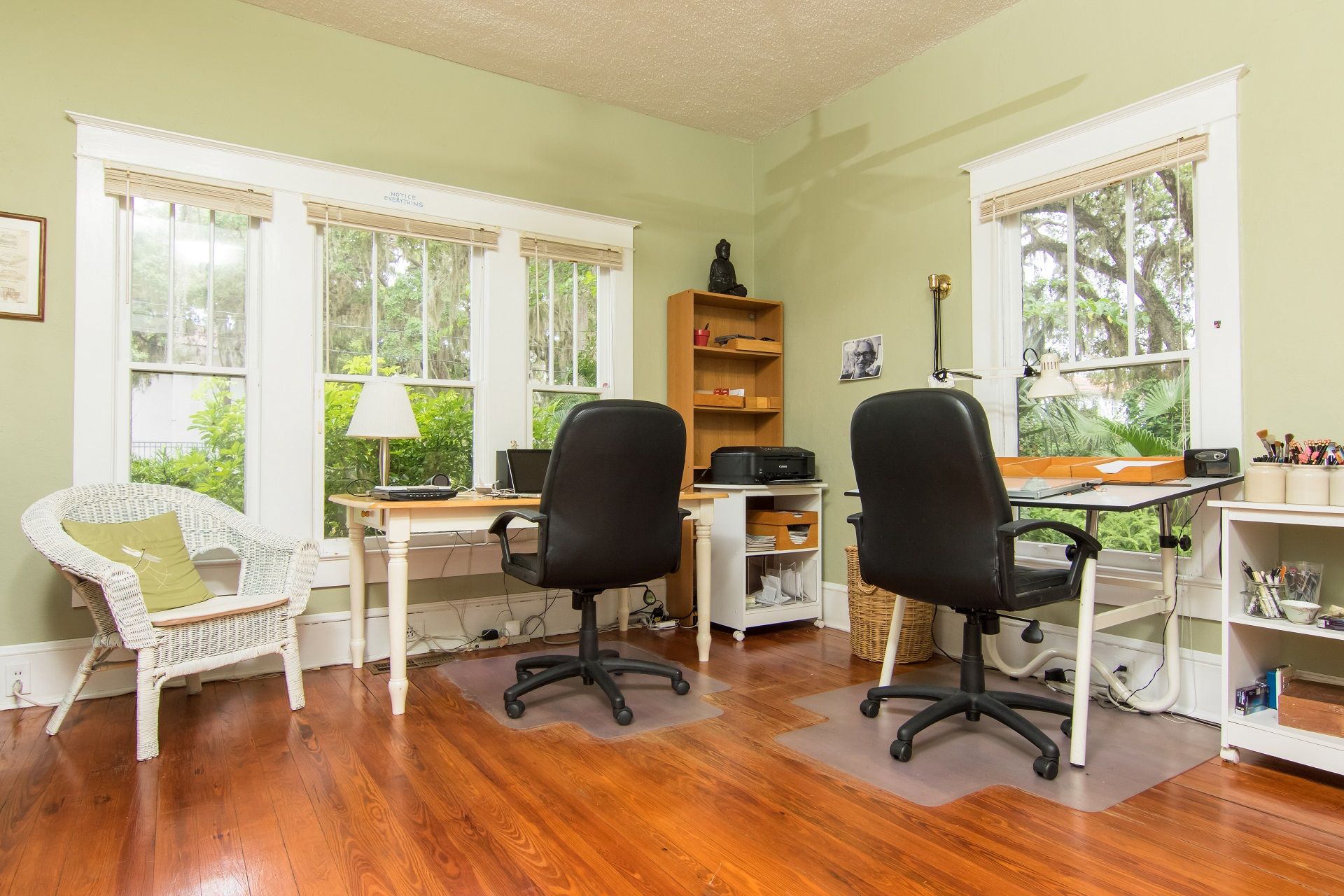 This front bedroom room is presently used as a studio but with its great light from the south and west exposure it can be used in any way you want.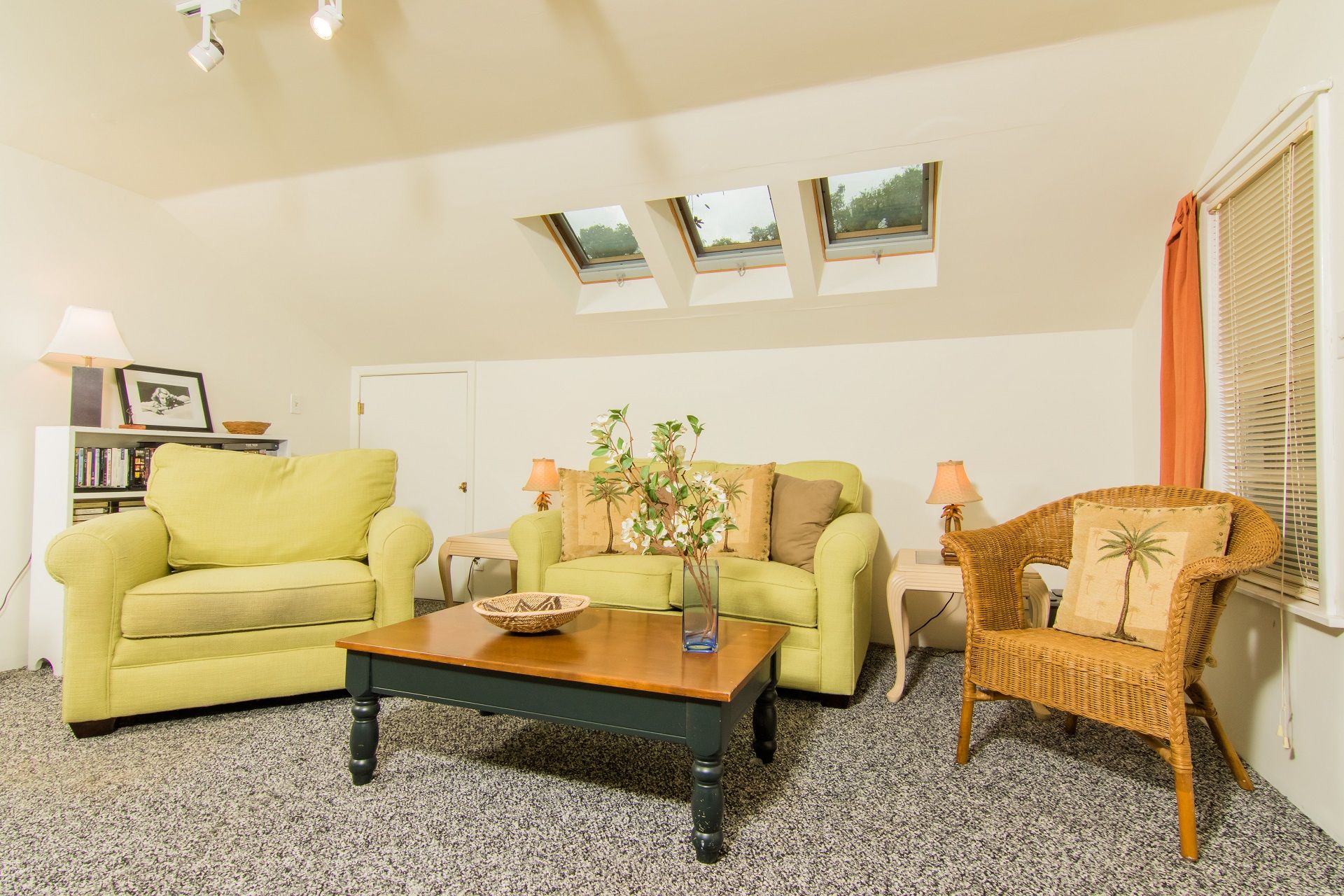 This upstairs comfortable room can be your new movie room, family room or your own personal "cave". It has a private exterior entrance for those long-term visitors.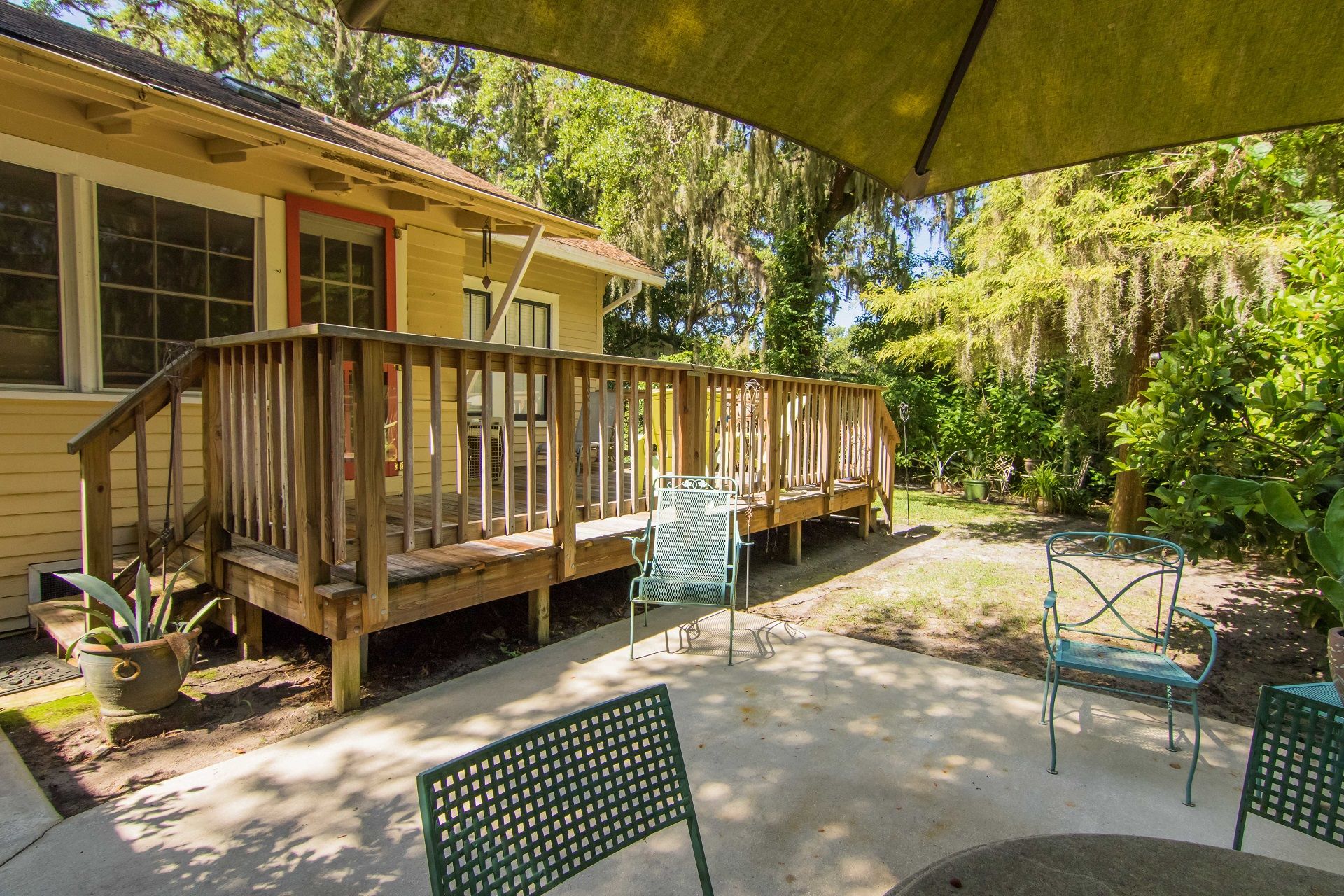 Parties will spill out to the deck and patio in the backyard for grilling, eating, morning coffee and evening cocktails where a good time will be had by all invited. Fully fenced, there is a large sideyard enjoying sun and shade.
Directions: San Marco Avenue to Macaris Street (1st street after main entrance to Florida School for the Deaf and Blind). Go east on Macaris to just past Douglas Avenue. #24 is on the north side.