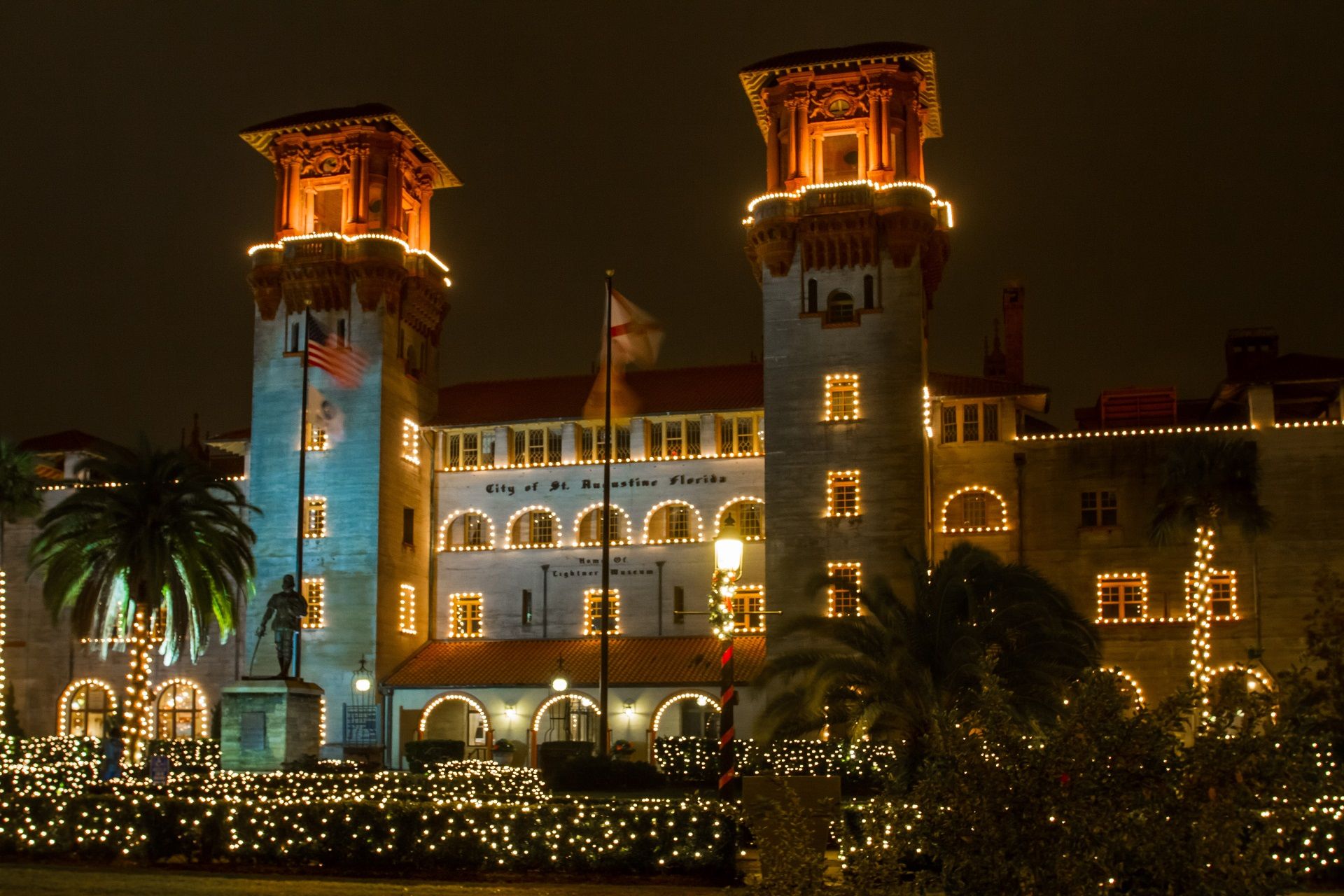 On Saturday November 23rd, Saint Augustine will celebrate the 26th annual Light Up the Night.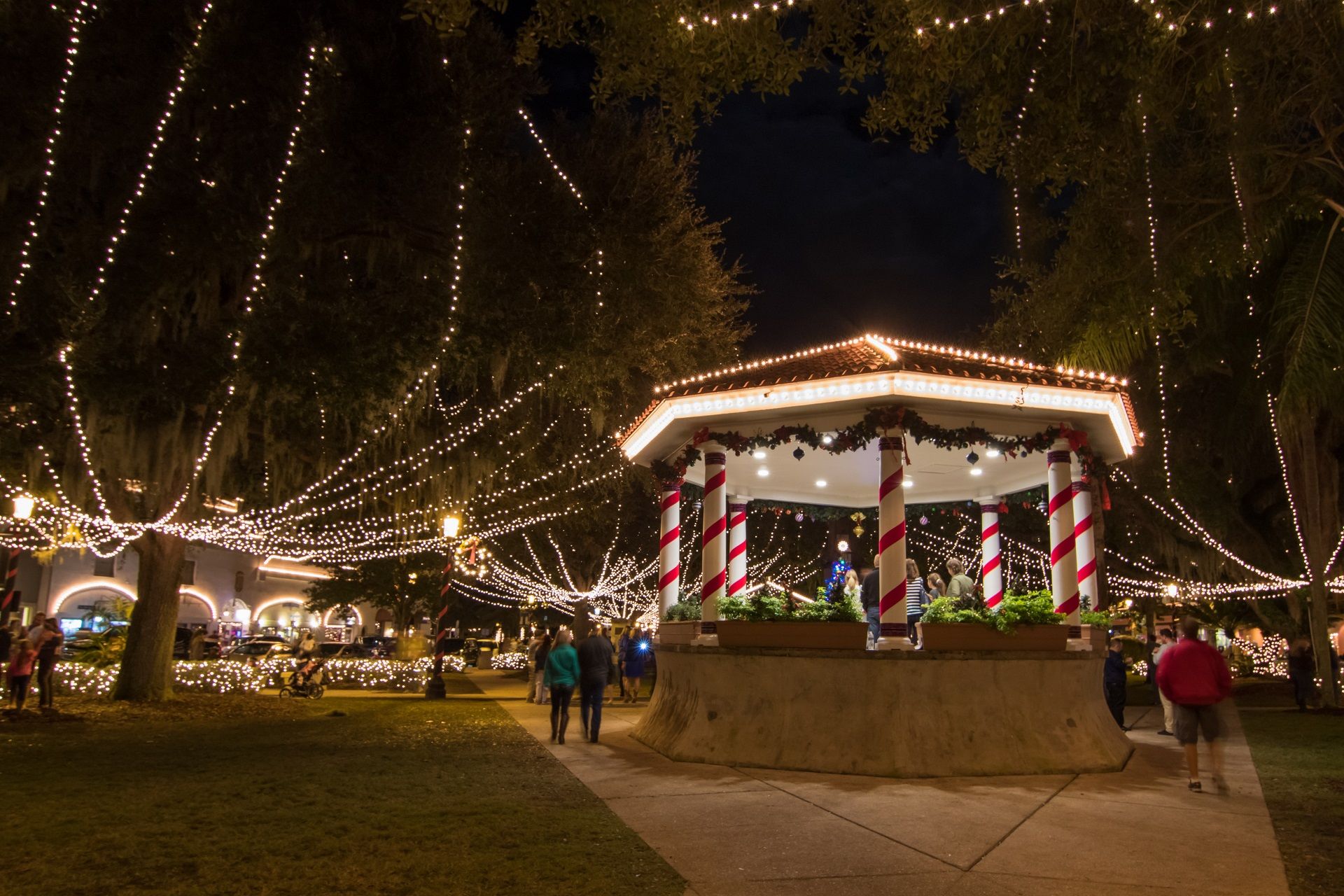 Over 3 million lights will brighten our city from now until February 2, 2020.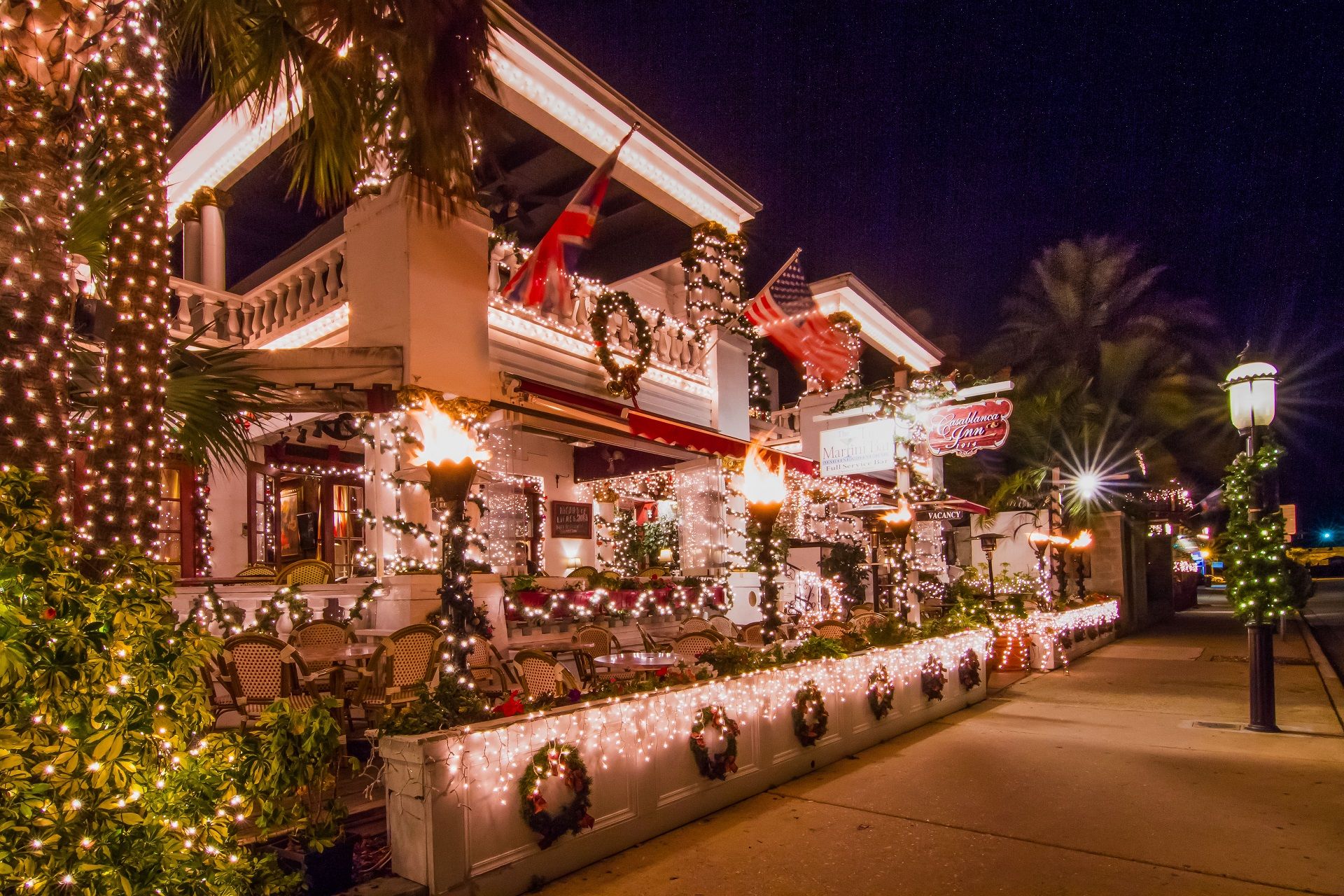 It all begins at 4:00 p.m. in front of the Lightner Museum with a performance by Showtime USA, a local hip-hop dance team that sings and performs.
At 5:30 p.m. the All Star Orchestra will the take the stage at the gazebo with great swing and big band sounds all in holiday style.
At 6:30 p.m. the lighting ceremony begins. It all culminates with the flipping of a switch that fills the city with beautiful holiday lights. Entertainment will continue in the Plaza until 8:00 p.m.
Worried about traffic and parking?? There will be two free shuttles picking up and dropping off riders: one on Anastasia Island and one downtown.
For more information click here.