The St Augustine Ballet is putting on Wizard of Oz this weekend. This family friendly event is May 11th at 7:00pm and May 12th at 2:00pm at the Flagler College Lewis Auditorium. Tickets can be purchased at staugustineballet.com.
The beautiful ballet features student dancers from more than 25 local schools . Harlow Hatin will be dancing the part of Lion and Farm Hand. Hailey Hatin is tapping in this show in black bird, the Lollipop Guild and Emerald City.
Artistic costumes and scenery make this ballet come alive. Make sure to get tickets for you and your friends.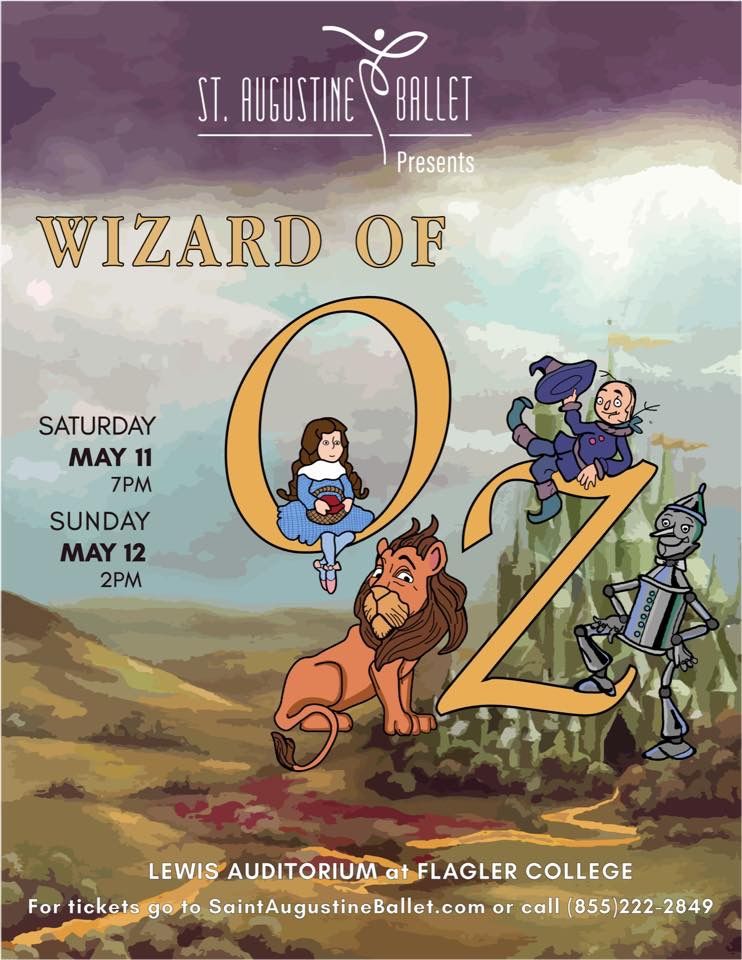 For More Information St. Augustine Ballet.